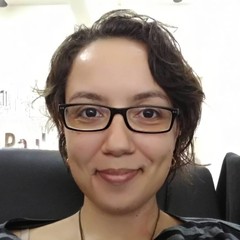 Thali Ferreira
3D Artist
Manchester, United Kingdom
About
I am a 3D artist with a passion for bringing ideas to life.
I completed my bachelor degree in Animation in Brazil and also had the opportunity to study animation abroad for one year in Canada.
Coming back to Brazil I had the opportunity to work as an designer at an animatic company which specializes in producing premium test commercials. Now I strive to continue searching for new opportunities to grow as an artist and a person.
Proficiency:
Maya, ZBrush, Photoshop, Substance Painter, V-ray, Mental Ray, Marmoset Toolbag.
Supplemental Applications:
Marvelous Designer, Keyshot, After Effects.
Skills
3D Modeling
Rendering
Lighting
Texturing
Software proficiency

Maya

ZBrush

Marmoset Toolbag
Substance Painter

Keyshot

Photoshop

After Effects
Experience

- Responsible for directing the design and aesthetics of the 3D elements in a animation, defining the character and background look while interpreting the client's vision.

- Assuming a directing role during the early stages of the project.

- Participating during briefings at advertising agencies and asking the right questions during creative briefings in order to understand what the customer needs.

- Facilitating the creative executions of a test TV commercial;

- Working closely with designers and animators in developing artwork and story for commercials;

- Liaising with producers to deliver a high quality commercial test - spot in conjunction with client expectations;

- Overseeing the process, starting with early storyboards through final client sign off of created product;

- Providing creative input to enhance the quality and impact of the commercial collaboratively with the agency

- Responsible for the modeling and UV mapping of 3D models in Autodesk Maya.

- Organized, flexible, and having a good overview of the production process, with responsibilities determined by the producer on a day to day basis, such as making phone calls, running an office, assisting with duties on and off set, arranging meetings and events and managing money reports;

- Experienced a big production work environment and learned to deal with different areas and departments that are involved in filmmaking, gaining organizational and administrative skills and knowledge of the film industry.